AMS Inc. Automated Inspection Machine
Our expertise comes from about 100 years of combined experience
From operating, maintaining, repairing, servicing and building
Automated industrial equipment
Call Scott Miller at (815) 874-3040 for more details

Caliper Brake Bolt Inspection, Operater Side

Station #1 Load Bolts To Index Dial

Station #2 Bolt straightness check,
Calibrated precision gage tooling, monitors bolt profile
Station #3 Head form check,
Monitors head diameter.
Station #4 Vision inspection of internal threads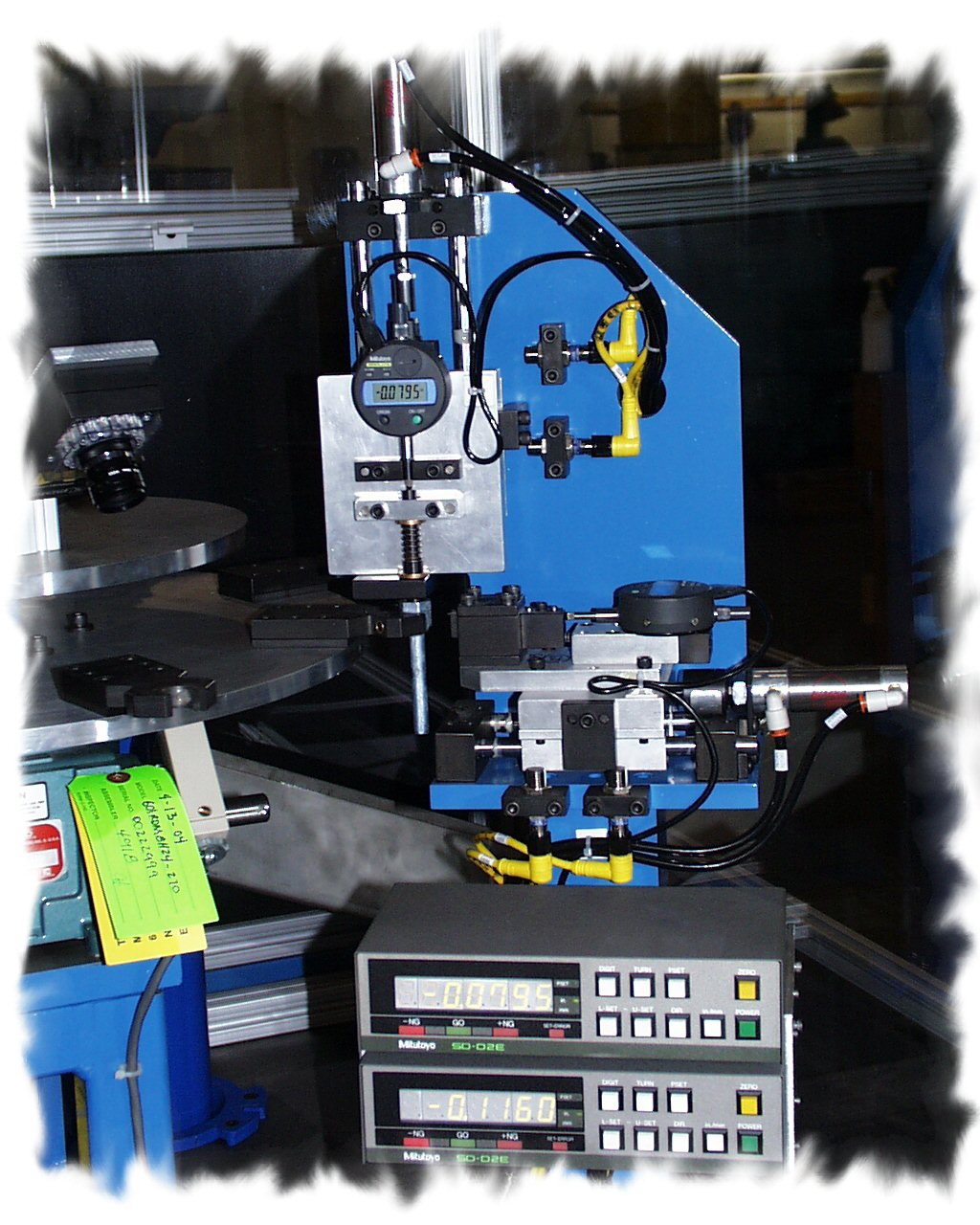 Station #5 Physical groove depth measurement,
Internal thread diameter and depth check.

Stations #7 Reject parts unloaded into contained red bin.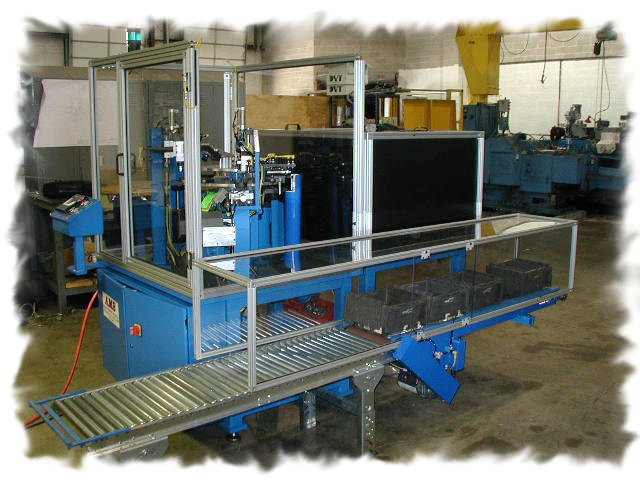 Station #8 Good parts unloaded, Counted and packaged into totes
Conveyor replaces tote when full and restarts Inspection Machine.